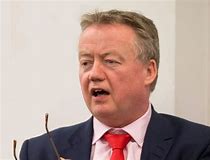 The Bury Governor Association Spring Conference will be hosted by Bury College on Saturday 27th April 2019.
The BGA are delighted welcome back Dr Tony Breslin as the key note speaker and the theme will focus on curriculum and inclusion.
The conference will open for registration at 09.00 and will start at 09.30. It is scheduled to finish at 12.00 and will be followed by a networking lunch.
Spaces are limited to 100 - so booking early is advisable.
Watch for details on the Bury Governor twitter feed @GovernorBury
by Mark Granby
2 years ago